Name of Book:
Solo
Author:
Kevin V Symmons
ISBN:
978-1-62830-303-5
Publisher:
The Wild Rose Press Inc
Type of book:
Domestic abuse, rape, romance, dreams come true, endless tragedies, 1988-2002, Boston, New Jersey, New England Conservatory School, writing, touring
Year it was published:
2014
Summary:
Jessica Long has the voice of an angel. But Jesse's cold beauty masks a brutal past filled with privation and cruelty. As the talented soprano approaches her final year at New England Conservatory, she is faced with a choice: stay with her striking young lover or accept the offer of a successful Broadway producer. She chooses the latter only to discover that fame can exact a cruel price. After years of yearning, the lovers meet again - at Jesse's ragged homestead on the Maine Coast. Matt will reveal the benefactor who's followed and protected Jesse as the lovers face a confrontation with the jealous pursuer who's tried to destroy her. One final choice awaits that may cost Jesse both Matt and her life. The Broadway impresario, a mysterious crime lord, and Matt's stunning literary agent head a cast of absorbing secondary characters. Filled with unexpected plot twists, Solo is a classic, leading the reader over a bittersweet tapestry spanning fifteen years.
Characters:
The characters are all well drawn and are easy to relate to, at least for me they were. Jesse is a fearless and brave young woman who is afraid of falling in love and who is determined at all costs to succeed and fulfill her dreams. Matt is a dedicated boyfriend to Jesse and loyal to friends and family no matter whom they are. Alice is Jesse's mother who helps her raise her young daughter Alexis (Ali). Few other characters such as Matt's dad, then Lawrence the producer are also drawn and had high possibilities, but I feel that they weren't used fully.
Theme:
Think hard before making a choice
Plot:
The story is in third person narrative from Jesse's and Matt's points of views. The characters are both well written and strong, at least from 1988 to 1989, and as the reader gets to know Jesse, the more they want for her to succeed. However the character development of Jesse isn't well taken care of after the year 1989 and I feel that very little is explained as to why she became the shadow of her former self. I have to admit that I felt frustrated with Jesse too, that she seems to have this unrealistic view that Matt should be the detective and discover all her secrets with little to no help and then decide whether or not he wants to be with her. As far as I know, I have high doubts that any person will become the detective and try to go after a person that is both hot and cold.
Author Information:
(From Pump Up Your Book)
For More Information
Kevin Symmons has a BS and an MBA. He has attended the prestigious New England Conservatory of Music and studied in France. After a successful career in business management and consulting, he returned to his first love: writing. His first novel, a spell-binding paranormal romance titled "Rite of Passage" is set in the chaotic period after World War II. It's received dozens of great reviews and was a RomCon Reader's Crown Finalist for 2013. His second effort is a contemporary romantic thriller set near his Cape Cod home, titled "Out of the Storm." Like his first novel, it is an Amazon Best-Seller and received many 5-star reviews. "

Solo

", an intense and ambitious women's fiction work, has been released from The Wild Rose Press, his award-winning publisher. It explores the devastating effects of privation and domestic violence on the beautiful and extraordinarily talented young heroine.
For More Information
Opinion:
I am very reluctant in giving the story three stars because the first half is incredibly well written and absorbing with memorable characters, a very sweet romance and the fight between logic and heart. I really loved the three quarters of the novel, at least from 1988-1989; unfortunately after 1989, the story felt a bit flat for me and what I expected didn't really occur. From the summary, and the fact it deals with domestic abuse, I thought that the story will be about how the main character ends in an abusive relationship, but instead it had a soap opera tone to it. While from 1988 to 1989 the reader watches how love has an effect on Jesse as well as the choices she has to make, it seems that afterwards the years skip and the book loses its atmosphere in explaining why Jesse became that way. A lot of things are left unexplained and aren't taken up. While I felt bad for Jesse and for events that happened in her life, it seems as if way too many negative events occurred for the story to be believable.
This is for Pump Up Your Book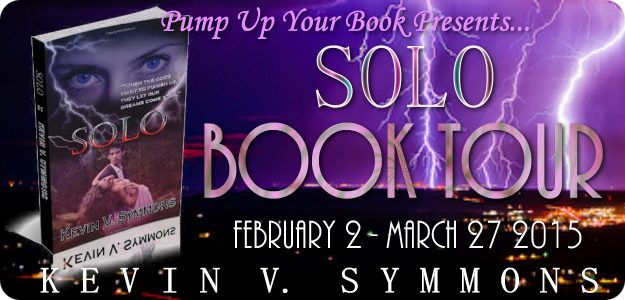 3 out of 5
(0: Stay away unless a masochist 1: Good for insomnia 2: Horrible but readable; 3: Readable and quickly forgettable, 4: Good, enjoyable 5: Buy it, keep it and never let it go.)