Name of Book:
If Only in My Dreams
Author:
Mariah Stewart
ISBN:
B00WRBQOIW
Publisher:
Pocket Star
Type of book:
Maine, snow, winter, holidays, snowstorm, family legends, supernatural, budding romance, second chances, fatherhood, distracting the youngsters, 2000s
Year it was published:
1997 (2015 reprint)
Summary:
New York Times bestselling author Mariah Stewart's timeless, charming holiday novella, originally featured in the popular yuletide anthology Upon a Midnight Clear, now available as a standalone at a great price!
A lively family reunion on a Montana ranch brings on a flurry of memories for a beautiful young writer—and a winter storm that rekindles an old flame—in this "warmly magical" (Library Journal) feel-good holiday gem!
Characters:
The main characters include Quinn and Cale. Quinn is a creative writer/illustrator and is good with kids as well as coming up with ideas for kids to do. She is also reluctant in going after what she wants and tends to listen to her parents a lot. Cale is a talented baseball player who was formerly married and was an absentee father. He is trying to make up for being an absentee father and is also uncertain in going after what he desires. Cale's twin sons also would be supporting characters, but they are mischevious, brave youngsters and some of their antics are pretty funny.
Theme:
Love is unpredictable
Plot:
The story is written in third person narrative from Quinn's and Caleb's points of view. While I enjoyed the story immensely, I wish I could have been warned that Caleb's nickname was Cale, because when I first read it, I thought that might have been a typo. Because it is a novella the story is stretched out for a few days, which gives the author limited amount of space of what she wants to focus on, yet she does a good job here. I do wonder why she didn't take up writing about Quinn's family in her novels because it seems to hint that quite a lot of family members have interesting love stories going on.
Author Information:
(From TLC)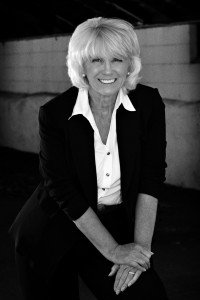 Mariah Stewart
is the award-winning
New York Times
bestselling author of more than thirty novels of contemporary romance and romantic suspense. A native of Hightstown, New Jersey, she lives with her husband and their dogs amid the rolling hills and Amish farms of southern Chester County, Pennsylvania, where she gardens, reads, and enjoys country life.
Opinion:
Previously the story was published in Upon a Midnight Clear Anthology, but this year its published on its own, and November 30th is the day it will come out.With that being said, I really enjoyed the novella, the warm-hearted atmosphere and how much focus is on the relationship between the main couple. If you're familiar with author's Chesapeake Diaries series, or else want to see if you like her, then start out with this novella. Whenever I read novellas or short stories, my main issue is that short stories feel unfinished or not properly tied up, but If Only in My Dreams did feel finished and really left me smiling at the end. Also its a clean romance novel and focuses a lot more on how the characters build up their relationship with one another and how easily it is to fall back in love.
This was given by Melissa Gramstad to be reviewed
4 out of 5
(0: Stay away unless a masochist 1: Good for insomnia 2: Horrible but readable; 3: Readable and quickly forgettable, 4: Good, enjoyable 5: Buy it, keep it and never let it go.)