First Impressions: E-Reading G110 The Wicked Game by Olivia Fuller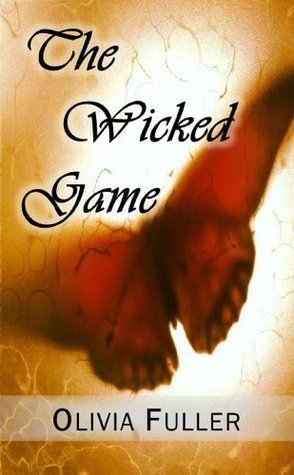 Name of Book:
The Wicked Game
Author:
Olivia Fuller
ISBN/ASIN:
B0072JRWW6
Publisher:
Self published
Year it was published:
2012
Summary:
Book 1 of The Wicked Game Series:
She is a Baron's only daughter, desperately trying to find love and freedom in a world where she has no control...
He is a former bond servant struggling to come to terms with his new found independence...
Neither expected to make a connection, especially not such an unlikely and wicked one...
As the only daughter of a Baron and the only female born to her family in generations, the birth of Angela Bennett is seen as nothing short of a miracle. She becomes an instant sensation in society and has her choice of any man as a husband. Except that Angela doesn't want a husband, especially if he can't see past her social image to the woman she really is. All she truly wants is for someone to understand her feelings of captivity among the social masses...
After lifelong servitude, Andrew Wilson is finally free. Free from his debt that is--he is not free from the secrets that surround his inheritance of the debt from his mother. While he is thrilled to finally control his own lot in the world, Andrew is struggling to come to terms with who he is, as he longs to make a connection with a similar soul...
Opinion:
I'm not sure why, but the prologue that I read didn't really capture my attention as I had hoped. I have to be honest in saying that the story sounded a bit, well, predictable. I also feel that there was quite a lot of dumping of the background before I could really get absorbed within it.
Verdict:
I don't think I'll continue reading it.
3 out of 5
(0: Stay away unless a masochist 1: Good for insomnia 2: Horrible but readable; 3: Readable and quickly forgettable, 4: Good, enjoyable 5: Buy it, keep it and never let it go.)