Name of Book:
Driftwood Point
Author:
Mariah Stewart
ISBN:
978-1-4767-9259-0
Publisher:
Gallery Books
Part of a Series:
The Chesapeake Diaries
Type of book:
St. Dennis, art, lost love, second chances, Maryland, discovering self, cottage, family history, grudges, environmental, the "eye", modern times, residents, wrong side of the war
Year it was published:
2016
Summary:
The sun sets on the Chesapeake Diaries, New York Times bestselling author Mariah Stewart's cherished series based on Maryland's picturesque eastern shore, with this romantic tale of a man who takes a second chance on love with the high school crush who broke his heart.
Up-and-coming artist Lisbeth Parker finally has a chance to show the folks back home what it means to leave Cannonball Island and make something of yourself. As a native whose stubborn father forbade her from befriending townies, Lis always felt like an outsider in St. Dennis. So while her work is on display in the local art gallery, she records her ailing centenarian great-grandmother's stories of the island's rich history and spearheads a fight for its survival.
Lis was Alec Jansen's secret dream girl growing up, even after she flat-out refused to be his prom date. Now the handsome environmental engineer and the whip-smart beauty are on opposite sides of a debate over the island's future. Hired to prove that developing the shore will have little impact on the area's natural integrity and huge gains for its economy, Alec is determined to change his alluring, headstrong rival's mind—and to win her heart.
Characters:
The main characters include Alec Jensen who is keeping a few secrets from his longtime crush Lisbeth Parker. He is resourceful, determined, laid-back and open-minded in giving second chances. Most of the book focused on Lisbeth Parker who is lost between her old life and the new life she is beginning to make for herself in St. Dennis. Lisbeth is a talented artist who cares more for others than for herself and makes mistakes in the past at the cost of her social life. One another main character is Ruby Carter, Lisbeth's great-grandmother who is 100 years old, has the eye and is a dispenser of understanding and wisdom as well as stubborness. I have to say that she is my favorite character in the book and I hope to see more of her in future installments.
Theme:
Its important to discover self
Plot:
The story is written in third person narrative from Alec's and Lisbeth's points of view, although Lisbeth is the one that dominated. I was really impressed with the precision and how much heart Driftwood Point had because one would think that after ten books in the series, there would be staleness and the reader wouldn't learn about the main characters and be bored by the endless cameos. In Driftwood Point the atmosphere of summer love as well as discovery and feeling excited about what happens next add to a very vibrant series that heavily promises to keep going with amazing stories and makes the reader wish that St. Dennis and its residents are real.
Author Information:
(From TLC)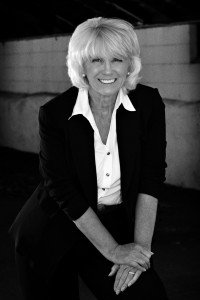 Mariah Stewart
is the award-winning
New York Times
bestselling author of more than thirty novels of contemporary romance and romantic suspense. A native of Hightstown, New Jersey, she lives with her husband and their dogs amid the rolling hills and Amish farms of southern Chester County, Pennsylvania, where she gardens, reads, and enjoys country life.
Opinion:
Normally I don't look forward to summers, especially in Texas which includes heatwave, high temperature and having AC on 24/7, but thanks to The Chesapeake Diaries by Mariah Stewart, I at least am beginning to have one thing to look forward to during summer time; and that is to look forward to reading and reviewing the latest additions to Chesapeake Series which garner so much praise for me that it will involve writing a novel of adjectives in how much I have enjoyed them so far. Driftwood Point is no exception and for me is both magical and heartwarming. I have only read three so far; At River's Edge, That Chesapeake Summer and Driftwood Point, yet from those three the previous seven novels just moved a lot higher in my TBR list. I loved getting lost within the pages,seeing my favorite town as well as the Cannonball Island and getting to know the characters of Alec Jensen, Ruby Carter and Lisbeth Parker as well as catching glimpses of other famous St. Dennis residents and getting brief updates on their lives.
This was given to me by Melissa Gramstad for an honest review
4 out of 5
(0: Stay away unless a masochist 1: Good for insomnia 2: Horrible but readable; 3: Readable and quickly forgettable, 4: Good, enjoyable 5: Buy it, keep it and never let it go.)