Diverse Reads on my Blog #10
So I've been thinking quite a bit about my Around the World Challenge, in particular about the books I chose at first, that of Bel Canto by Ann Patchett and Mary Queen of Scotland by Margaret George. I am thinking of switching the reads to two other books , which I will mention in my next Diverse Reads Challenge. Without further ado, here are today's reviews for Blast from the Past. I am not sure if The Girls by Emma Cline would qualify as a diverse read, but just in case I'll put it there. If it's not, one could let me know and I'll remove it. Until someone says otherwise, it's a diverse read.
Blast from the Past
The Man in the iron mask by Alexandre Dumas
"You are about to hear," said Aramis, "an account which few could now give; for it refers to a secret which they buried with the dead..."
So begins the magnificent concluding story of the swashbuckling Musketeers, Aramis, Athos, Porthos and D'Artagnant. Aramis- plotting against the King of France-bribes his way into the jail cells of the Bastille where a certain prisoner has been entombed for eight long years. The prisoner knows neither his real name nor the crime he has committed. But Aramis knows the secret of the prisoner's identity...a secret so dangerous that its revelation could topple the King from his throne!
Aramis...plotting against the king?
The motto of the Musketeers has been "All for one, and one for all." Has Aramis betrayed his friends? Is this the end of the Musketeers?
Why Its Diverse:
The author has Haitian and French ancestry through his father, and if the paintings are to be believed, he appears to have more Haitian ancestry than French.
Don't Die My Love by Lurlene McDaniel
"Meant for each other."
That's how both Julie Ellis and Luke Muldenhower have always felt. In sixth grade Luke actually asked Julie to marry him, and she just laughed. In eighth grade they began dating. Now in high school, they are deeply in love.
Luke, a talented football player, is almost certain to receive an athletic scholarship to a top college. And no matter what her parents say, wherever Luke goes, Julie intends to follow. When Luke can't shake what he thinks is a virus, Julie persuades him to see a doctor. Luke's test results are alarming, but Julie believes their love is stronger than anything. Can love survive, now and forever?
Why It's Diverse:
The male lover interest is ill with cancer since illness is considered a diverse representation, I believe.
Cry to heaven by Anne Rice
In this mesmerizing novel, the acclaimed author of THE VAMPIRE CHRONICLES and LIVES OF THE MAYFAIR WITCHES makes real for us the exquisite and otherworldly society of the 18th century castrati, the delicate and alluring male sopranoes whose graceful bodies and glorious voices brought them the adulation of the royal courts and grand opera houses of Europe, men who lived as idols, concealing their pain as they were adored as angels, yet shunned as half-men.
As we are drawn into their dark and luminous story, as the crowds of Venetians, Neopolitans, and Romans, noblemen and peasants, musicians, prelates, princes, saints, and intriguers swirl around them, Anne Rice brings us into the sweep of eighteenth-century Italian life, into the decadence beneath the simmering surface of Venice, the wild frivolity of Naples, and the magnetic terror of its shadow, Vesuvius. It is a novel that only Anne Rice could have written, taking us into a heartbreaking and enchanting moment in history, a time of great ambition and great suffering-a tale that challenges our deepest images of the masculine and the feminine
Why It's Diverse:
Although Anne Rice directly nevfer mentions the character's sexuality, one can see that male character enjoys both male and female paramours. If I recall correctly, the final relationship is a menage-a-trois, between two men and one woman. Also as well, the main character is an unwilling castration who has an alcoholic mother.
What I am Reading Now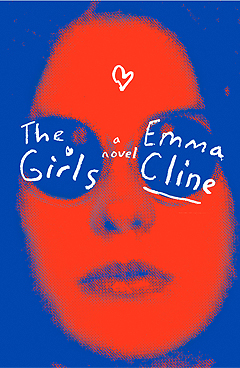 T
he girls by Emma Cline
Northern California, during the violent end of the 1960s. At the start of summer, a lonely and thoughtful teenager, Evie Boyd, sees a group of girls in the park, and is immediately caught by their freedom, their careless dress, their dangerous aura of abandon. Soon, Evie is in thrall to Suzanne, a mesmerizing older girl, and is drawn into the circle of a soon-to-be infamous cult and the man who is its charismatic leader. Hidden in the hills, their sprawling ranch is eerie and run down, but to Evie, it is exotic, thrilling, charged—a place where she feels desperate to be accepted. As she spends more time away from her mother and the rhythms of her daily life, and as her obsession with Suzanne intensifies, Evie does not realize she is coming closer and closer to unthinkable violence, and to that moment in a girl's life when everything can go horribly wrong.
Pages 104 out of 355
Future Reviews:
The Spirit Catches You and You Fall Down: A Hmong Child, Her American Doctors, and the Collision of Two Cultures by Anne Fadiman
The Spirit Catches you and you fall down explores the clash between a small county hospital in California and a refugee family from laos over the care of Lia Lee, a Hmong child diagnosed with severe epilepsy. Lia's parents and her doctors both wanted what was best for Lia, but the lack of understanding between them led to tragedy. Winner of the National Book Critics Circle Award for Non-fiction, Anne Fadiman's compassionate account of this cultural impasse is literary journalism at its finest.
Night by Elie Wiesel
Night is Elie Wiesel's masterpiece, a candid, horrific, and deeply poignant autobiographical account of his survival as a teenager in the Nazi death camps. This new translation by Marion Wiesel, Elie's wife and frequent translator, presents this seminal memoir in the language and spirit truest to the author's original intent. And in a substantive new preface, Elie reflects on the enduring importance of Night and his lifelong, passionate dedication to ensuring that the world never forgets man's capacity for inhumanity to man.
Night offers much more than a litany of the daily terrors, everyday perversions, and rampant sadism at Auschwitz and Buchenwald; it also eloquently addresses many of the philosophical as well as personal questions implicit in any serious consideration of what the Holocaust was, what it meant, and what its legacy is and will be
Dawn by Elie Wisel
Elisha is a young Jewish man, a Holocaust survivor, and an Israeli freedom fighter in British-controlled Palestine; John Dawson is the captured English officer he will murder at dawn in retribution for the British execution of a fellow freedom fighter. The night-long wait for morning and death provides Dawn, Elie Wiesel's ever more timely novel, with its harrowingly taut, hour-by-hour narrative. Caught between the manifold horrors of the past and the troubling dilemmas of the present, Elisha wrestles with guilt, ghosts, and ultimately God as he waits for the appointed hour and his act of assassination. Dawn is an eloquent meditation on the compromises, justifications, and sacrifices that human beings make when they murder other human beings.
Day (The Accident) by Elie Wiesel
"Not since Albert Camus has there been such an eloquent spokesman for man." --The New York Times Book Review
The publication of Day restores Elie Wiesel's original title to the novel initially published in English as The Accident and clearly establishes it as the powerful conclusion to the author's classic trilogy of Holocaust literature, which includes his memoir Night and novel Dawn. "In Night it is the 'I' who speaks," writes Wiesel. "In the other two, it is the 'I' who listens and questions."
In its opening paragraphs, a successful journalist and Holocaust survivor steps off a New York City curb and into the path of an oncoming taxi. Consequently, most of Wiesel's masterful portrayal of one man's exploration of the historical tragedy that befell him, his family, and his people transpires in the thoughts, daydreams, and memories of the novel's narrator. Torn between choosing life or death, Day again and again returns to the guiding questions that inform Wiesel's trilogy: the meaning and worth of surviving the annihilation of a race, the effects of the Holocaust upon the modern character of the Jewish people, and the loss of one's religious faith in the face of mass murder and human extermination.
One half from the East by Nadia Hashimi
Internationally bestselling author Nadia Hashimi's first novel for young readers is an emotional, beautiful, and riveting coming-of-age journey to modern-day Afghanistan that explores life as a bacha posh—a preteen girl dressed as a boy.
Obayda's family is in need of some good fortune.
Her father lost one of his legs in a bomb explosion, forcing the family to move from their home city of Kabul to a small village, where life is very different and Obayda's father almost never leaves his room.
One day, Obayda's aunt has an idea to bring the family luck—dress Obayda, the youngest of her sisters, as a boy, a bacha posh.
Now Obayda is Obayd.
Life in this in-between place is confusing, but once Obayda meets another bacha posh, everything changes. The two of them can explore the village on their own, climbing trees, playing sports, and more.
But their transformation won't last forever—unless the two best friends can figure out a way to make it stick and make their newfound freedoms endure.
The Immortal Life of Henrietta Lacks by Rebecca Skloot
Henrietta Lacks, as HeLa, is known to present-day scientists for her cells from cervical cancer. She was a poor Southern tobacco farmer who worked the same land as her slave ancestors, yet her cells were taken without her knowledge and still live decades after her death. Cells descended from her may weigh more than 50M metric tons.
HeLa cells were vital for developing the polio vaccine; uncovered secrets of cancer, viruses, and the atom bomb's effects; helped lead to important advances like in vitro fertilization, cloning, and gene mapping; and have been bought and sold by the billions. Yet Henrietta Lacks was buried in an unmarked grave.
The journey starts in the "colored" ward of Johns Hopkins Hospital in the 1950s, her small, dying hometown of Clover, Virginia — wooden slave quarters, faith healings, and voodoo. Today are stark white laboratories with freezers full of HeLa cells, East Baltimore children and grandchildren live in obscurity, see no profits, and feel violated. The dark history of experimentation on African Americans helped lead to the birth of bioethics, and legal battles over whether we control the stuff we are made of.
5 Books I am planning on tackling this year
Things We Lost in the Fire: Stories by Mariana Enríquez, Megan McDowell
An arresting collection of short stories, reminiscent of Shirley Jackson and Julio Cortazar, by an exciting new international talent.
Macabre, disturbing and exhilarating, Things We Lost in the Fire is a collection of twelve short stories that use fear and horror to explore multiple dimensions of life in contemporary Argentina. From women who set themselves on fire in protest of domestic violence to angst-ridden teenage girls, friends until death do they part, to street kids and social workers, young women bored of their husbands or boyfriends, to a nine-year-old serial killer of babies and a girl who pulls out her nails and eyelids in the classroom, to hikikomori, abandoned houses, black magic, northern Argentinean superstition, disappearances, crushes, heartbreak, regret and compassion. This is a strange, surreal and unforgettable collection by an astonishing new talent asking vital questions of the world as we know it.
Pages: 200 in my copy
The Republic of Užupis by Haïlji, Bruce Fulton (Translator), Ju-Chan Fulton (Translator)
Uzupis (on the other side of the river) is, in reality, a neighborhood in Lithuania's capital city of Vilnius, which took the peculiar step of declaring itself an independent republic in 1997. In this novel, however, it is the lost homeland of a middle-aged man named Hal, who lands in Lithuania hoping to travel back to the town of his birth in order to bury his father's ashes there -- in a place that might not really exist. In a literary tradition dominated by social realism, The Republic of Uzupis is a unique work of melancholy, Murakami-esque whimsy.
Pages: 149
Free Food for Millionaires by Min Jin Lee
Casey Han's four years at Princeton gave her many things, "But no job and a number of bad habits." Casey's parents, who live in Queens, are Korean immigrants working in a dry cleaner, desperately trying to hold on to their culture and their identity. Their daughter, on the other hand, has entered into rarified American society via scholarships. But after graduation, Casey sees the reality of having expensive habits without the means to sustain them. As she navigates Manhattan, we see her life and the lives around her, culminating in a portrait of New York City and its world of haves and have-nots. FREE FOOD FOR MILLIONAIRES offers up a fresh exploration of the complex layers we inhabit both in society and within ourselves. Inspired by 19th century novels such as Vanity Fair and Middlemarch, Min Jin Lee examines maintaining one's identity within changing communities in what is her remarkably assured debut.
Pages: 560
The Patriots by Sana Krasikov
When the Great Depression hits, Florence Fein leaves Brooklyn College for what appears to be a plum job in Moscow—and the promise of love and independence. But once in Russia, she quickly becomes entangled in a country she can't escape. Many years later, Florence's son, Julian, will make the opposite journey, immigrating back to the United States. His work in the oil industry takes him on frequent visits to Moscow, and when he learns that Florence's KGB file has been opened, he arranges a business trip to uncover the truth about his mother, and to convince his son, Lenny, who is trying to make his fortune in the new Russia, to return home. What he discovers is both chilling and heartbreaking: an untold story of what happened to a generation of Americans abandoned by their country.
The Patriots is a riveting evocation of the Cold War years, told with brilliant insight and extraordinary skill. Alternating between Florence's and Julian's perspectives, it is at once a mother-son story and a tale of two countries bound in a dialectic dance; a love story and a spy story; both a grand, old-fashioned epic and a contemporary novel of ideas. Through the history of one family moving back and forth between continents over three generations, The Patriots is a poignant tale of the power of love, the rewards and risks of friendship, and the secrets parents and children keep from one another.
Pages: 542
Love, and Other Consolation Prizes by Jamie Ford
A powerful novel about an orphan boy who is raffled off at Seattle's 1909 World Fair, and the friends who teach him what it really means to have a family, from the author of Hotel on the Corner of Bitter and Sweet.
Inspired by a true story, this is the unforgettable story of a young boy named Ernest, set during the 1909 Seattle world's fair called the Alaska Yukon Pacific Expo. It is a time when the magical wonders of technology on display at the expo future seems limitless. But for Ernest, a half-Chinese orphan who found his way to America through a last desperate act of his beloved mother, every door is closed. A charity student at a boarding school, he has never really had a place to call home. Then one day, his wealthy sponsor announces that if a home is what he wants, then that is what he will have: Ernest will be offered as a prize in the daily raffle at the fair, advertised as "Healthy boy to a good home for the winning ticket holder." The woman who "wins" him is the madam of a notorious brothel who was famous for educating her girls. He becomes a houseboy in her brothel and is befriended by the daughter of the madam, as well as a Japanese girl who works in the kitchen. The friendship and love between these three form the first real family Ernest has ever known.
Pages: 304