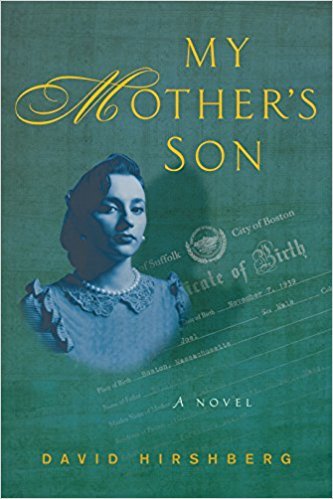 Name of Book:
My Mother's Son
Author:
David Hirshberg
ISBN:
9781941493229
Publisher:
Fig Tree Books
Year it was published:
2018
Summary:
In the spirit of Philip Roth's The Plot Against America and Michael Chabon's The Amazing Adventures of Kavalier & Clay comes MY MOTHER'S SON, the meticulously-crafted debut novel from David Hirshberg.
The story is told by a radio raconteur revisiting his past in post-World War II Boston, the playground and battleground for two brothers whose lives are transformed by discoveries they never could have imagined. From the opening line of the book, "When you're a kid, they don't always tell you the truth," the stage is set for this riveting coming-of-age story that plays out against the backdrop of the Korean War, the aftermath of the Holocaust, the polio epidemic, the relocation of a baseball team, and the shenanigans of politicians and businessmen. Hirshberg deftly weaves together events, characters, and clues and creates a rich tapestry of betrayal, persecution, death, loyalty, and unconditional love that resonates with today's America.
Link for Review
5 out of 5
(0: Stay away unless a masochist 1: Good for insomnia 2: Horrible but readable; 3: Readable and quickly forgettable, 4: Good, enjoyable 5: Buy it, keep it and never let it go.)